Peace 4 Shared Education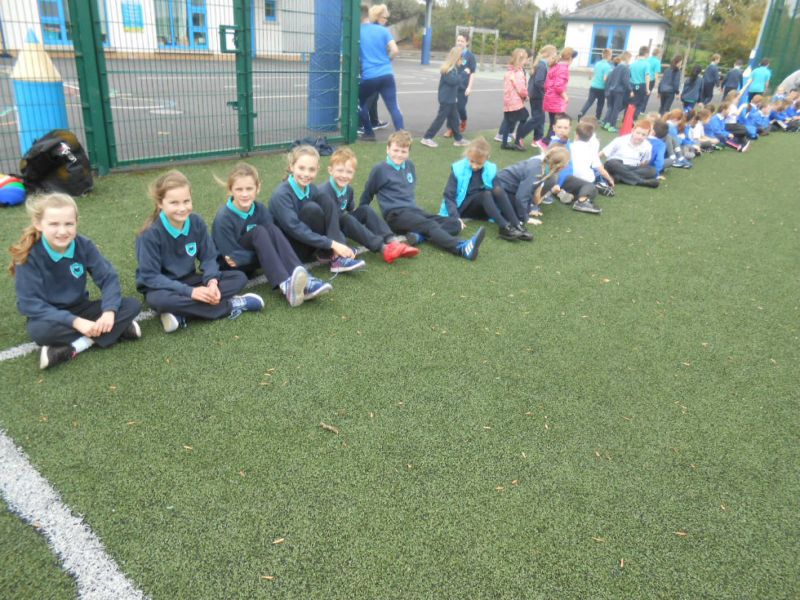 Shared Education (P1/2 & P6/7)
Dear Parent,
In September 2018 we initiated a very successful Shared Education Project with St Joseph's PS under the PEACE IV Collaboration and Sharing in Education program. This has been a very positive development for our school and one which has enjoyed universal support amongst our parents.
Our joint project work during the 19-20 year will be involving pupils from P6/7 in a project on The Armagh Railway Disaster, while in Terms 2/3 P1/2 pupils will continue their development of Outdoor Play.
By working in partnership with schools of a different type pupils will have the chance to meet and learn with young people from a wide range of different backgrounds. Our teaching staff will also have this opportunity and through this new shared education partnership we will not only be promoting good relations but also working together to improve educational outcomes for all the children in our community.
We intend to meet with our partner school for different curricular-based activities and shared classes throughout the year and we will keep you informed of the dates and content of all these sessions. You should also keep an eye on the school website for photos and videos.
There is no charge for any of the shared education activities and children travel by bus to our partner school.
We are very excited about this project and would ask you, as the first educators of your children, for your continued support in this initiative.
If you have any concerns about the involvement of your child in shared education, please do not hesitate to contact me and I will be happy to provide more information about our plans.
Our Celebration Day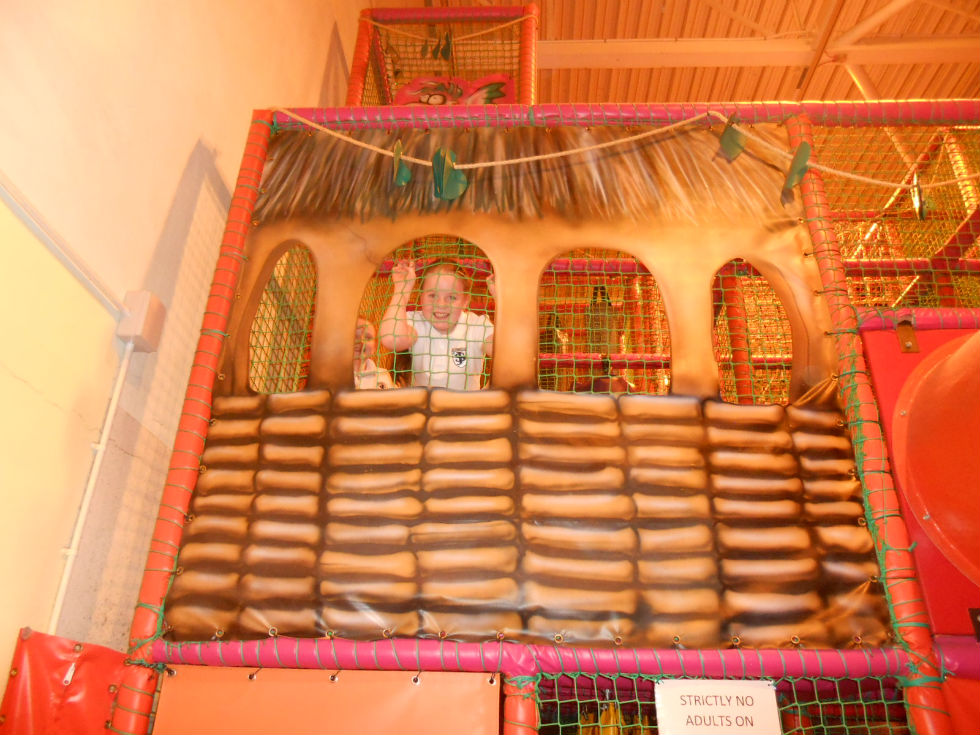 On Friday 25th January, Primary 5 & 6 joined St Josephs Primary children and travelled to Cookstown Leisure Centre. This was a fantastic celebration day for our Shared Education Topic of Linen. It was a special treat for all our hard work during this past term.
All children had the opportunity to enjoy swimming, bowling, dance mats and the play shack. They arrived home tired on Friday evening but had a very enjoyable day. They all behaved exceptional well and enjoyed this time together.
Check out our photos of all the fun!
Our Parents' Exhibition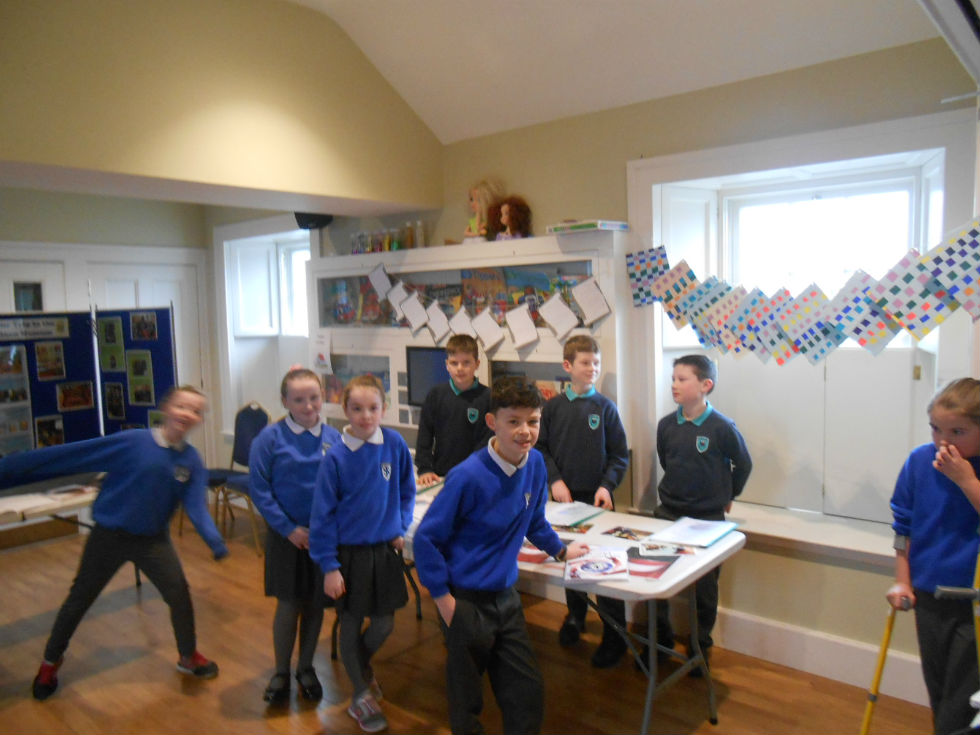 On Friday 18th January, we held a very successful parents exhibition in Madden Old School House. This was attended by many parents and grandparents of our primary 5 & 6 class. This exhibition was to show off our hard work and learning in the Linen project we have been working on with St Joseph's Primary School.
Everyone had a delightful morning. We want to thank all parents, grandparents and members of the Board of Governors who attended this event.
We have all thoroughly enjoyed this topic, we have all learnt so much from it and particularly enjoyed exploring the life of William Kirk and the local linen mills he created around Keady.
Check out our pictures. Photographs were also taken by the Armagh Gazette so keep an eye out for those.
Testing the Fabric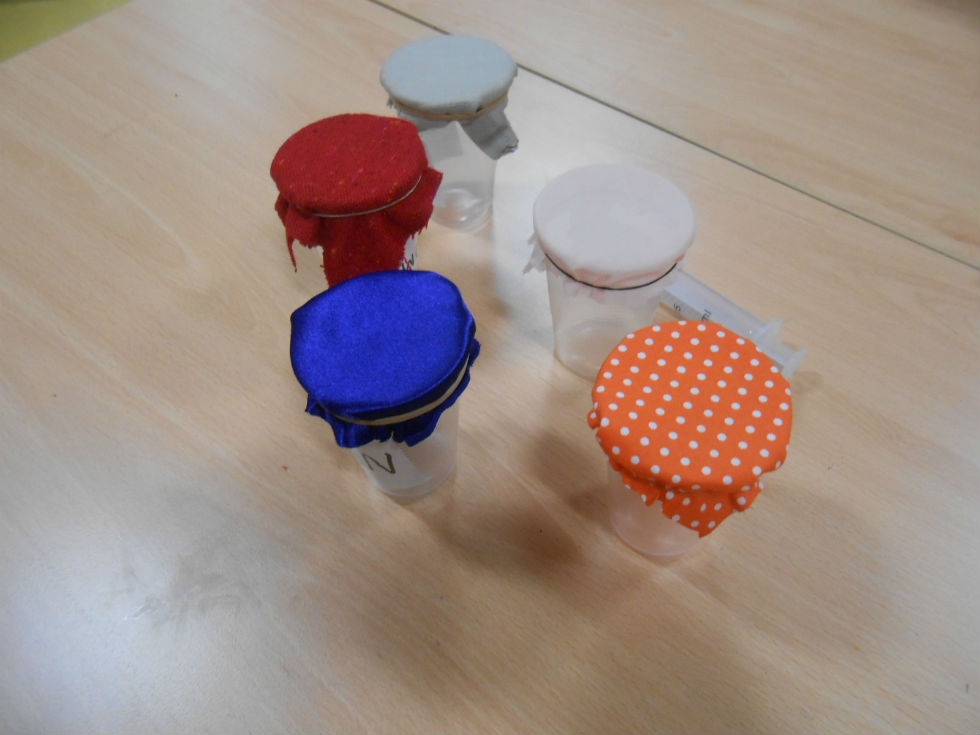 On 11th January we travelled over to St Josephs Primary to take part in a fantastic science experiment. We were faced with a problem, our brave soldiers who fought in both world wars needed to keep out the wind and rain as they fought for our freedom. They needed a good coat made with a suitable fabric. Our task was to test 5 fabrics to find out which could be used.
We all worked in groups to test each fabric by using a syringe to put water on each to see which fabric absorbed the water and which was waterproof.
We explored each fabrics properties and had a good discussion about our findings.
Check out our photos.
Linwoods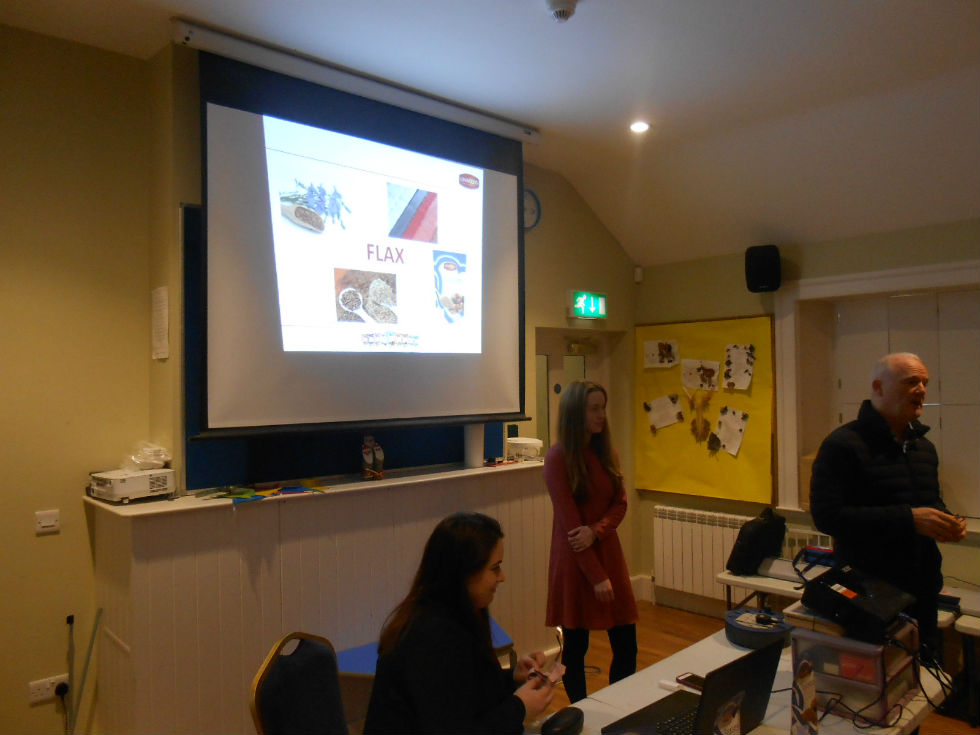 On 13th December we had a very special visit from the team at Linwoods. This linked so well to our Shared Education program with St Joseph's primary.
The ladies showed us a presentation as to how they use flax in their products and where they source it. They also explained the health benefits of eating flax. We all got to see some fantastic recipes using flax which we cant wait to try out.
Preparing the Plants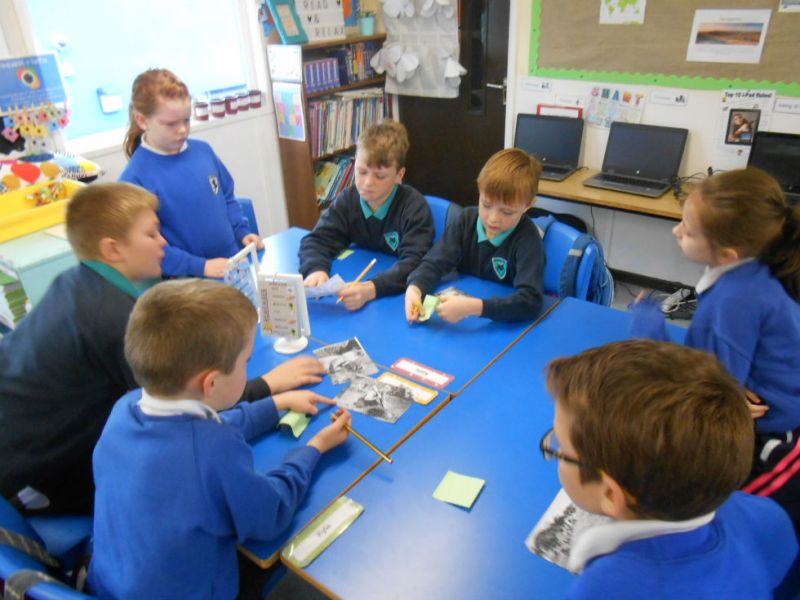 Today we had our 5th session of Shared Education. We investigate 'Preparing the Plants'. We had explored this in action during our Linen Centre visit but today we reviewed what we had learnt. We sequenced the process images and discussed them in groups, then we played a game of human jigsaw to match new words with their definitions. We learnt all about retting, scotching and hackling.
Check out our photographs.
The Linen Centre Lisburn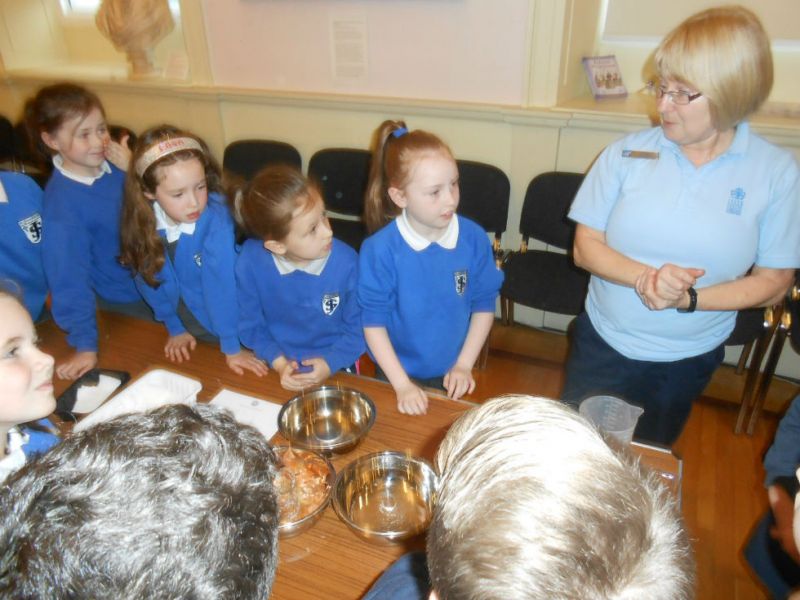 On Friday 9th November Primary 5 & 6 went on their trip to the Linen Centre in Lisburn along with St Joseph's Primary. We had a great time. We learnt so much. We were each able to take part in 3 group sessions.
The first session was the history of Linen. Here we viewed displays and learnt about Linen in the past. We watched a lady spinning the flax and then a weaver working the big machine to create a linen napkin. We watched the process of flax to linen. We recognised how hard of work it was and the many health risks it entailed for the workers many of whom were only children.
In session 2 we got the experience of dying fabric. We learnt how fabric was dyed long ago and we used onion skins, beetle juice and tea to dye our strips of fabric. We also got to try our hands at tie dying. It was great fun.
Session 3 was all about weaving, we used coloured strips of paper to weave beautiful mats. This was tricky to start with but we soon got on to the process. We realised we were only working with paper but how much more difficult it was to weave using linen threads!
Check out our photos.