Term one - Afterschool club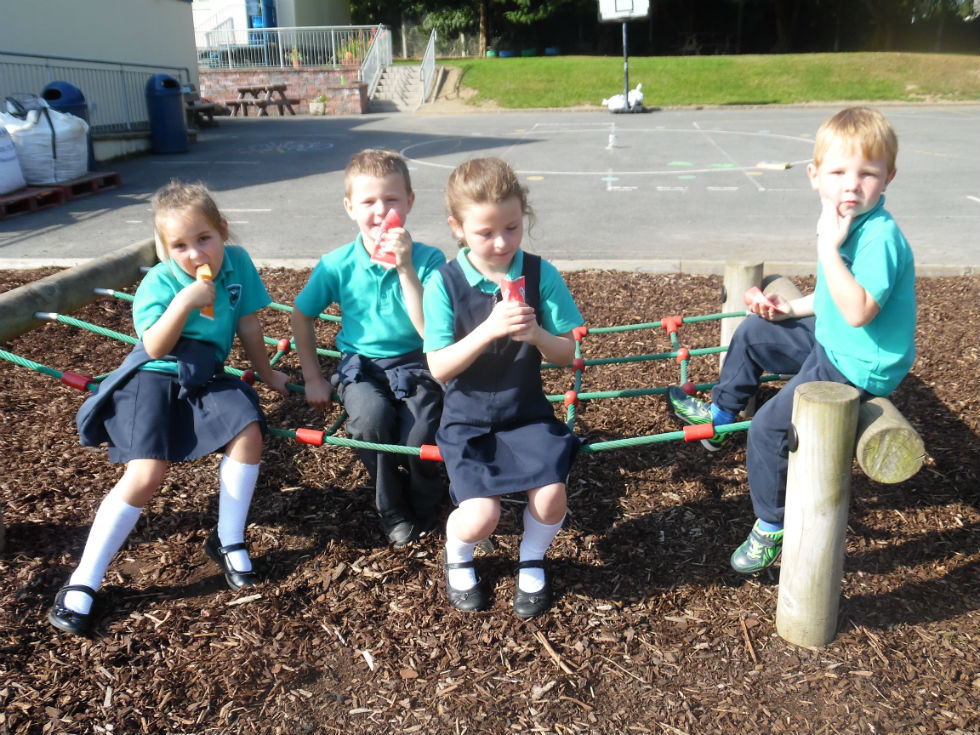 Here are some photos of some of our outdoor times at Afterschool. We had great fun in the sun building tracks for our tractors, finding bugs, a few went barefoot too! We enjoyed ice pops for our snack on the really warm days!
We have made pizzas too and had great fun doing this.
Watch out for more photos coming soon.
What we've been up to....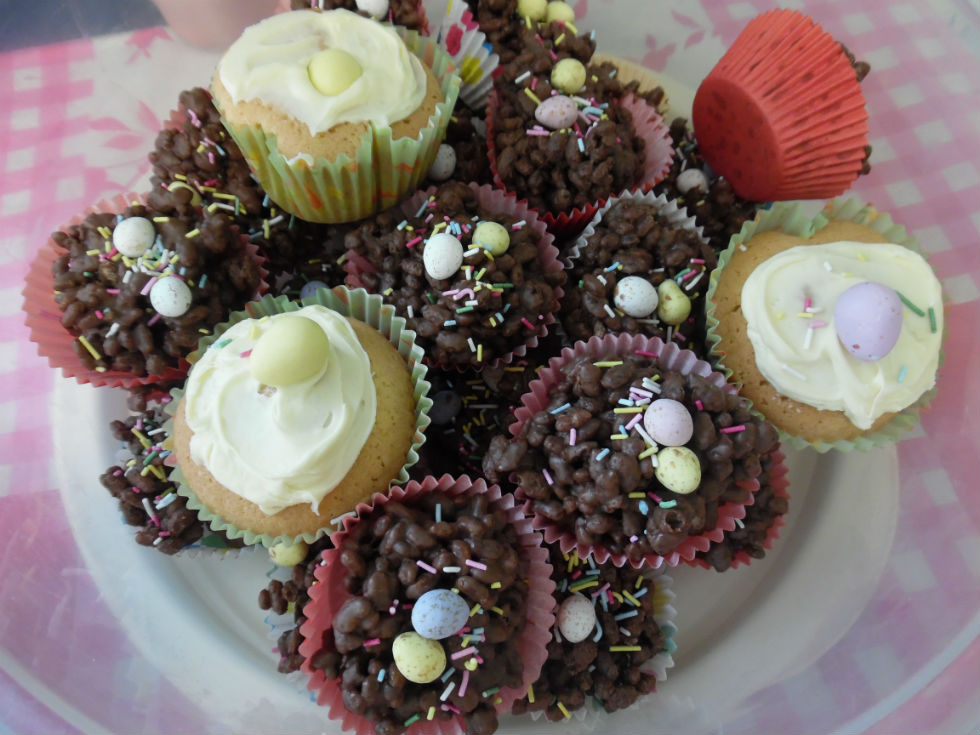 Before the end of last term we decided to have a little Easter sale.
We made rice krispie buns and Mrs E made some Easter buns.
We set up a table and sold our buns to the rest of the school. So far we have bought some diggers and a couple of space hoppers to use at playtimes.
Some photos from After School Club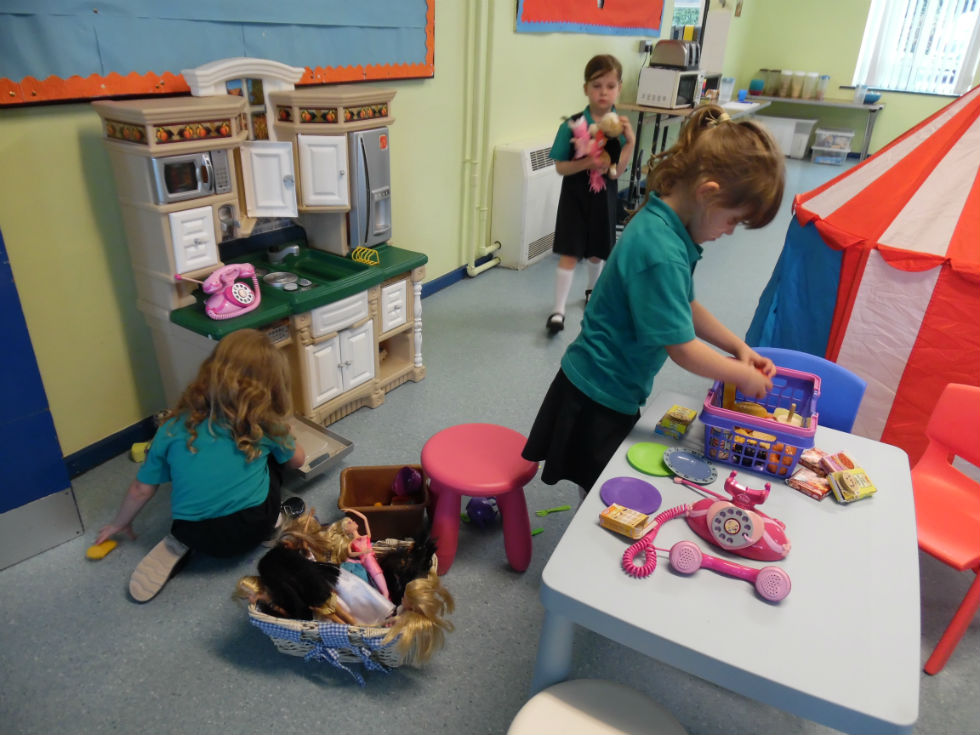 We've had lots of fun in After School Club since September. We have done lots of art and made a great wall display. We also made lots of craft things at Christmas and did some lovely bright Christmas tree pictures.
We have also had plenty time to play on the wii, at the farm, in the house corner and have lots of other games and activities to do.
Before Christmas we had a special treat of waffles, sauce, cream and hot chocolate with marshmallows and cream.
After School Club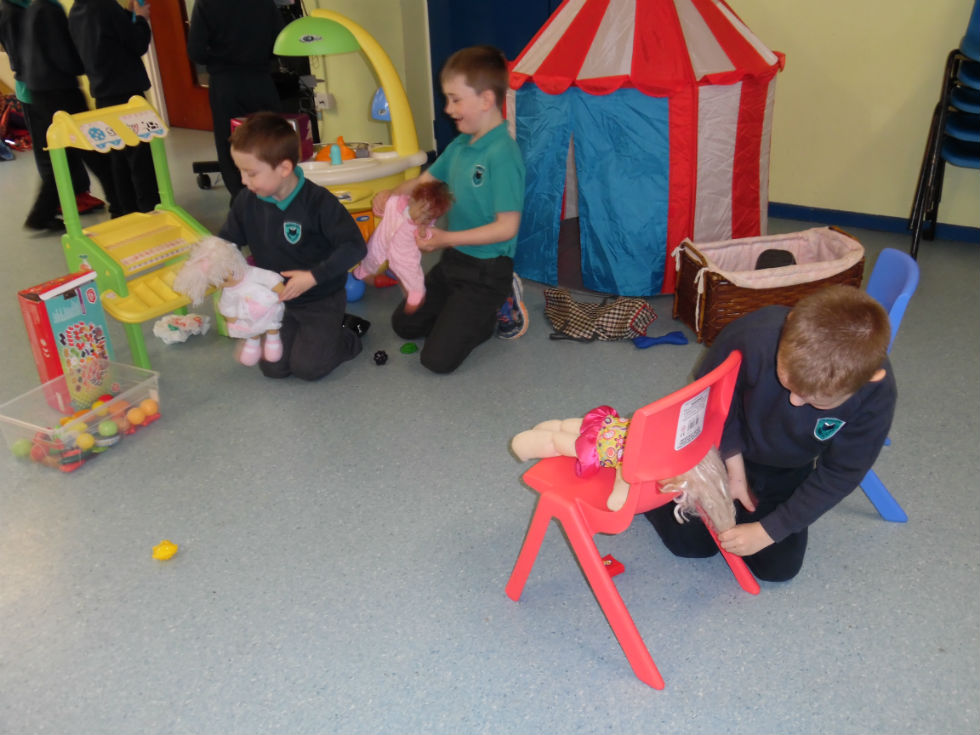 We have had a busy few days in Afterschool club getting things sorted out especially our 'Drumhillery Farm'. We have this set up on some of our afterschool club days and the children have really loved playing with it. We hope to keep adding in animals and other farm features.
While children played, some others made some new buildings with straw in them for the animals and our very own hen house, with some lovely colourful chicks and eggs.
We also have a couple of house areas set up and a train/car area.
Looking forward to lots of fun days in the next few weeks.
After School Club Information

Our Afterschool Club is for children in P1, 2 and 3.
It's on each day from 2.25pm -3.25pm. It costs £1.50 per day and is paid on a Monday using the form in your child's money wallet.
Children enjoy a snack and a range of games and activities (inside and outside).