P5-6
Welcome Back to School Primary 5 & 6 😀😀😀
Lets have lots of fun, work hard and learn lots of new skills this half term👌🏻
Keep an eye on our page to check in on what we get up to in our special P5&6 bubble!
Fractions in Leaves
Today in P5&6, we took our learning of Fractions into the great outdoors🌤☀️🍁🍂
We were set a challenge to explore leaf colours and find some that were partly coloured yellow, brown and green! The hardest ones to find were those 2/3 of a yellow leaf, most where completely yellow or brown🍁🍁🍂🍂
We loved exploring and thinking about the fractions, we discovered equivalence of fractions along with the leaf colours and shapes in the Autumn season!

With some muddy shoes but happy smiles we came back into the classroom to record our findings👍🏻 Check out our video👍🏻👍🏻
Poppy Art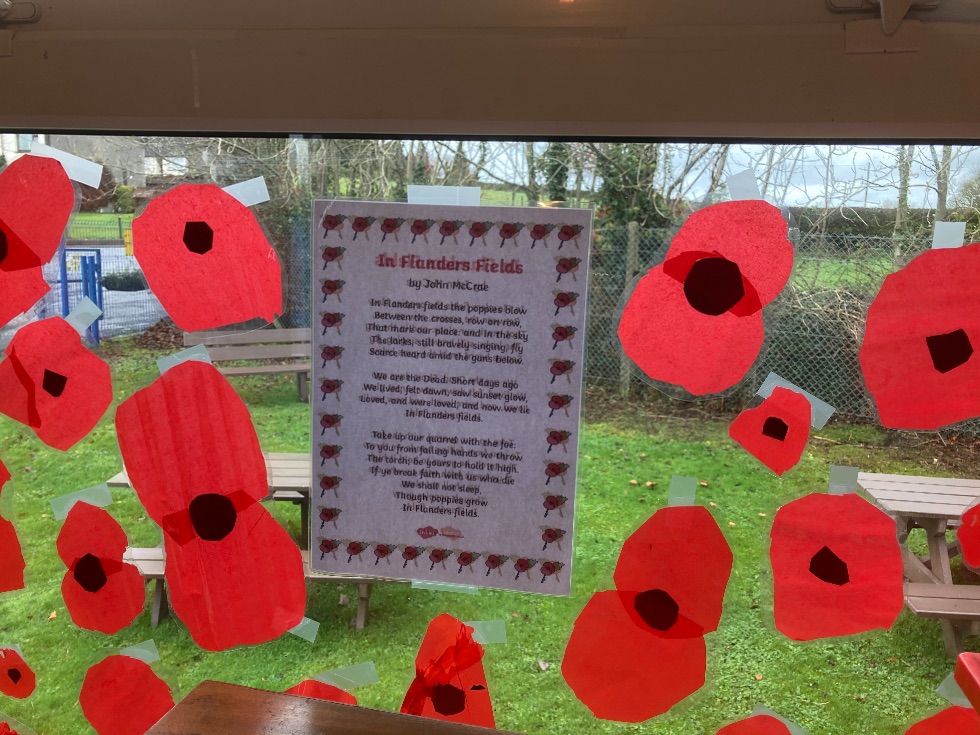 Today in Primary 5&6 we learnt all about Remembrance Day! We recognised why it is so important to remember fallen soldiers and those who died for our freedom!
We looked at and read the poem "In Flanders Fields" listen to the video of us reciting it and take time to remember those who gave their tomorrow for our today❤️❤️
We also created lovely Poppies for our windows❤️❤️
Outdoor Learning in P5&6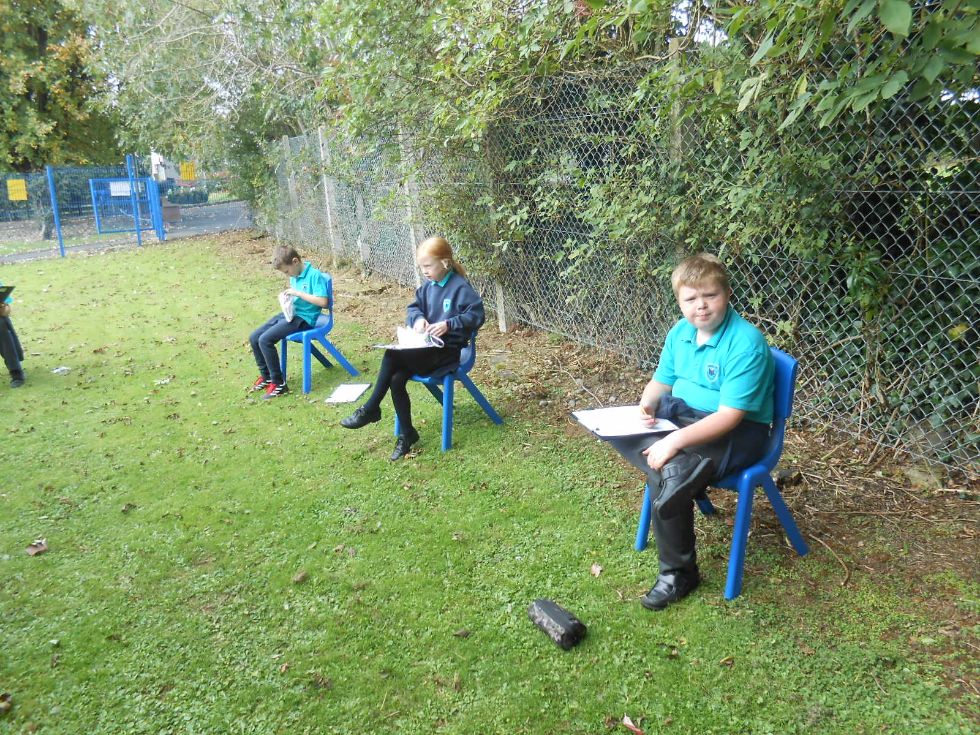 This half term we have been taking our learning into the great outdoors as much as we can. From finding the perimeter to calculating the area of the football pitch and playground, sitting under the trees exploring RE and problem solving in Numeracy along with our daily mile. We really enjoy getting the fresh air and exploring our fabulous school grounds.
Our Egyptian Masks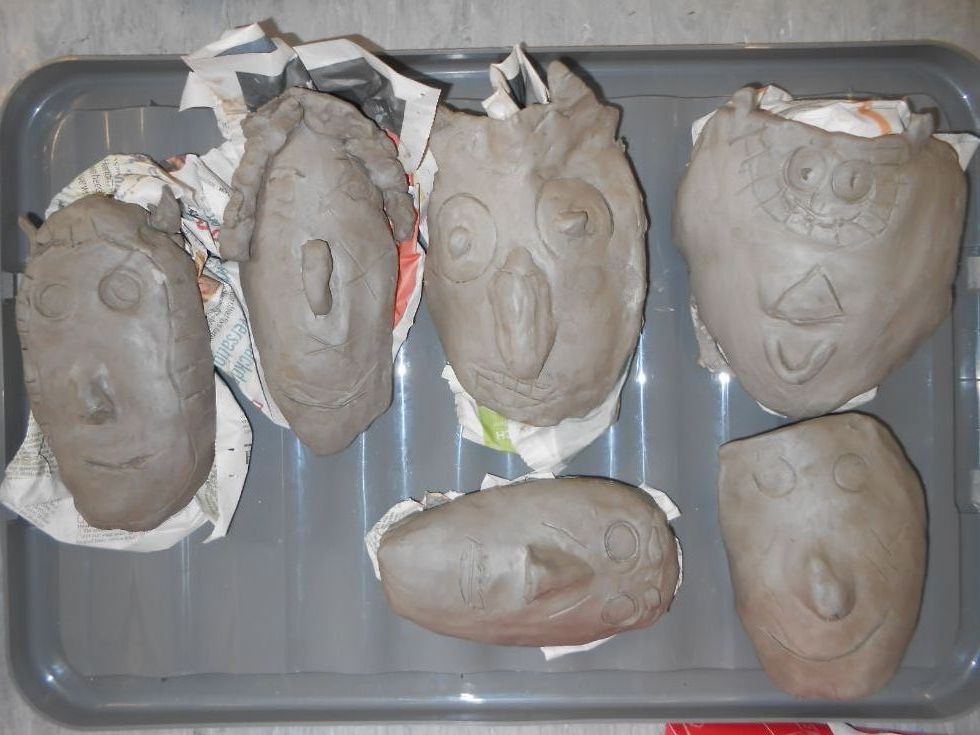 In September and October we have really enjoyed learning all about the Ancient Egyptians. We loved researching and finding out about the Pharaohs, Mummification and the River Nile.
In Art we explored Egyptian Masks and we have thoroughly enjoyed designing our own and using clay to make them.
Check out the slideshow of us at work. These are now drying out and will be ready to paint and decorate when we get back...... we will be sure to show you all the finished results.
Look at the enjoyment on those faces!
News
16th Oct 2020
SILLIS online Farmshop donated delicious toffee apples to every pupil in the school...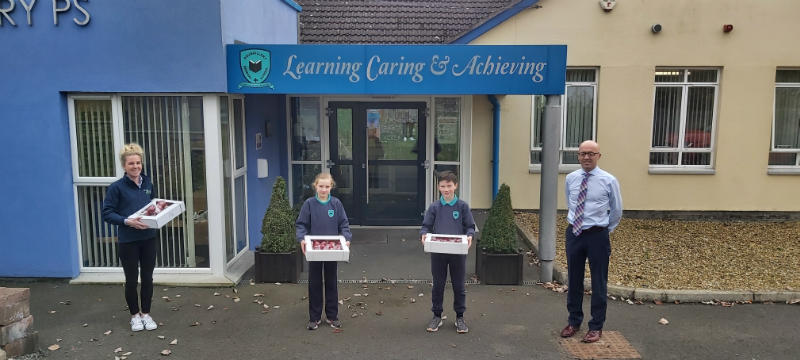 16th Oct 2020
Well done to Zara Maxwell, Elizabeth Kuck, Ella Straghan and Steven Robinson, our...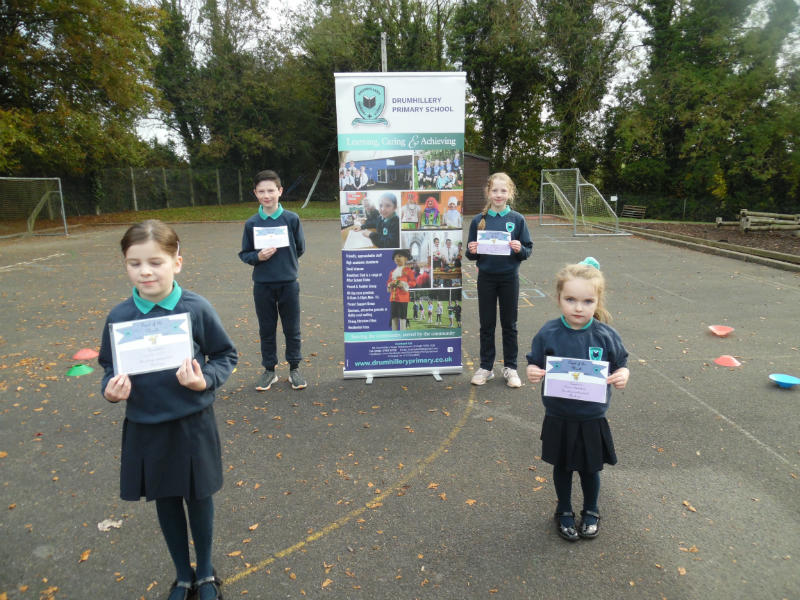 Meet Our Class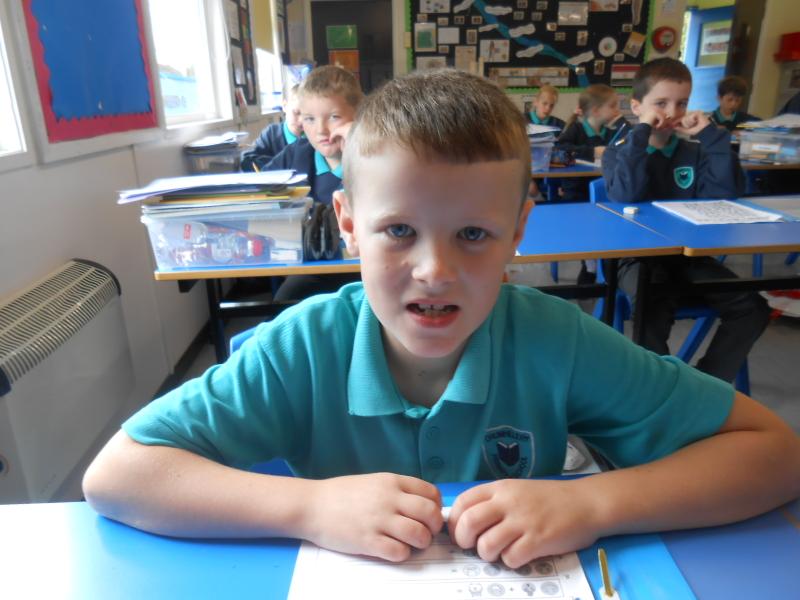 Our Rainbow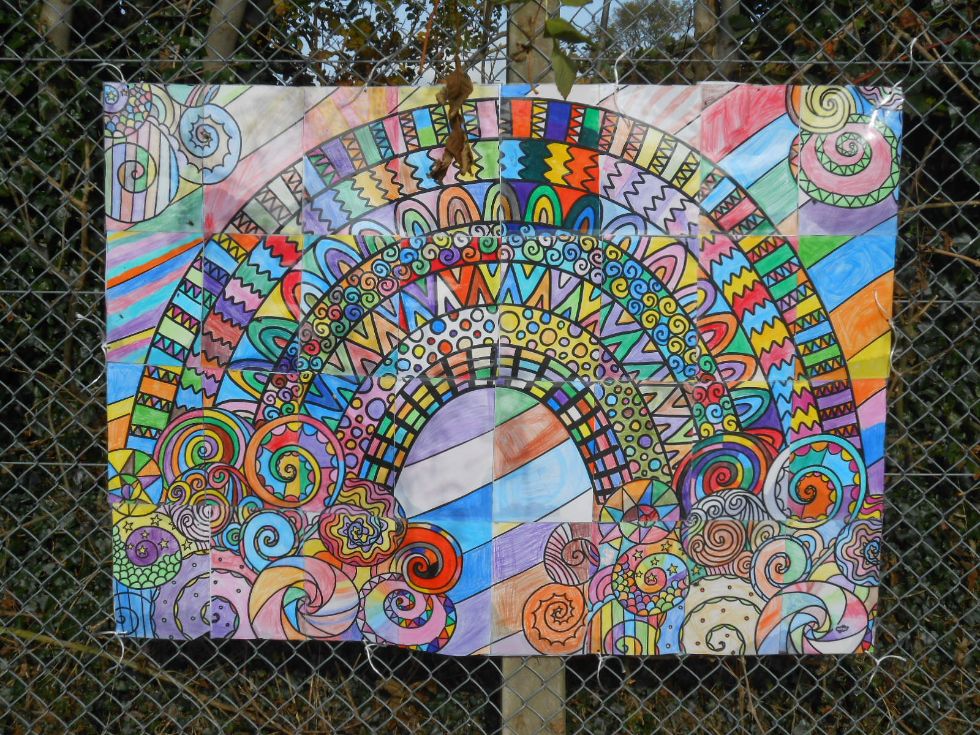 Check out our fabulous Rainbow of hope and love.
We have this hanging in our very own little P5&6 Outdoor Learning Area and we love looking at it. We are so very blessed with beautiful surroundings in Drumhillery.
Each pupil coloured 2 sections, then put together like a jigsaw they create this beautiful masterpiece.
P5&6 September Pupil of the Month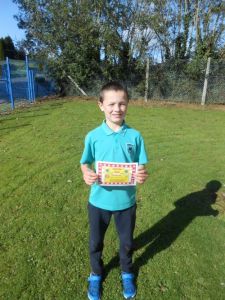 Well Done to Ross who was our class 'Pupil of the Month' in September. All pupils have been working very hard so it is a hard decision to make. Keep up the great work everyone!
Useful Web links for Our Topic
Latest Photographs