After School Club Information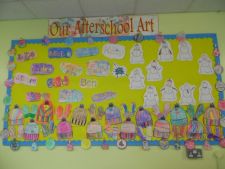 Our Afterschool Club is for children in P1, 2 and 3.
It's on each day from 2.15pm -3.15pm. It costs £2 per day and is paid on a Monday using the form in your child's money wallet.
Children enjoy a snack and a range of games and activities (inside and outside). We also love doing craft activities! We also have special treat days where we have hot chocolate or make pancakes.
Christmas craft photos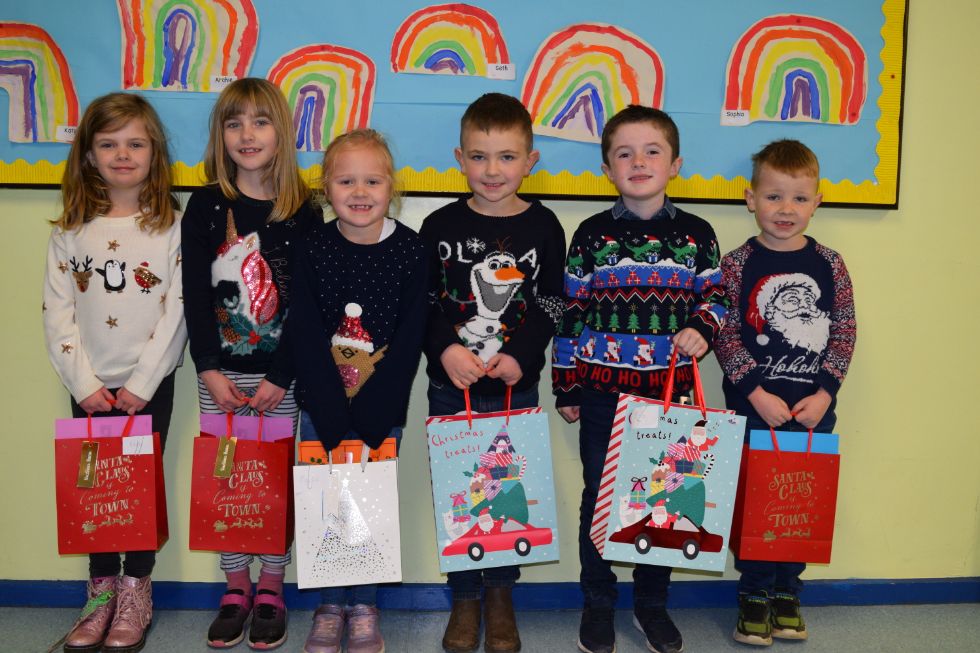 We had great fun making lots of Christmas craft. We made calendars, little winter scene pictures, which we framed in black or white frames and decorated tea light jars. Everyone was very proud of what they made and were so happy to be able to take them home for Christmas.
Term one - Afterschool club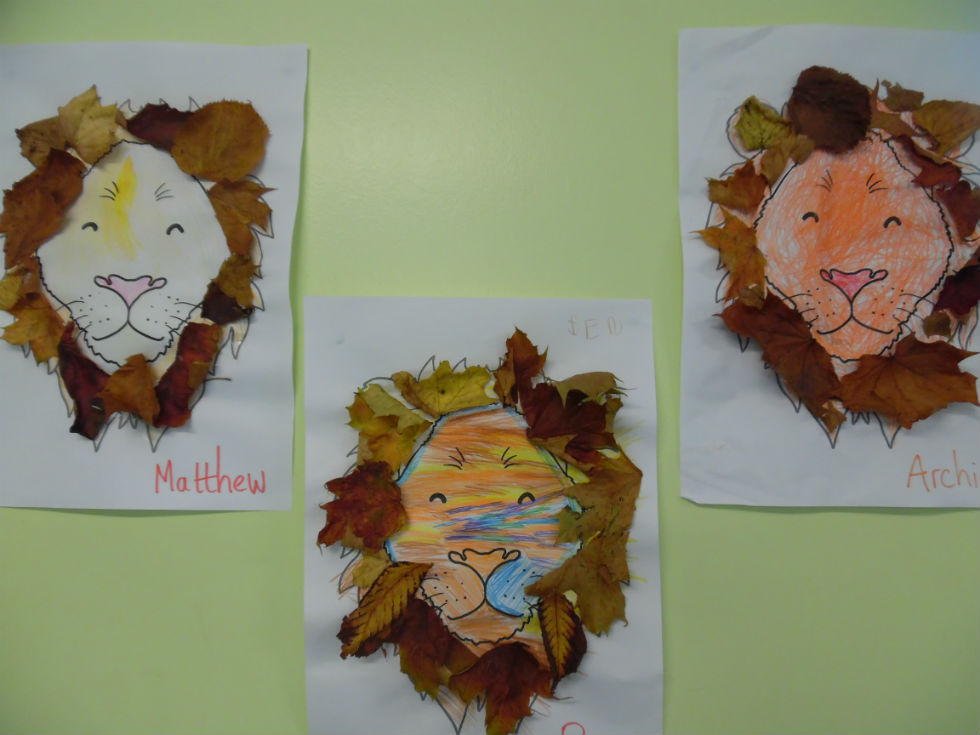 We have had a great start to our Afterschool club from September until now, December.
We have been working really hard at lots of different Autumn, Winter and Christmas activities. While the weather was good we mostly played outside.
During November we made lots of Christmas craft so that it was all ready to go home at the right moment in December!
Thanks for sending your children to Afterschool Club, we have a great time making things, playing, having movie afternoons and we have lots of good chats too!
Extra photos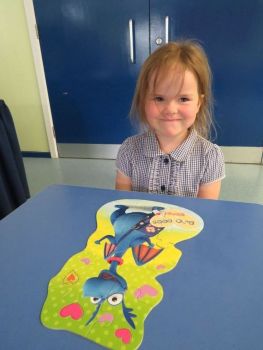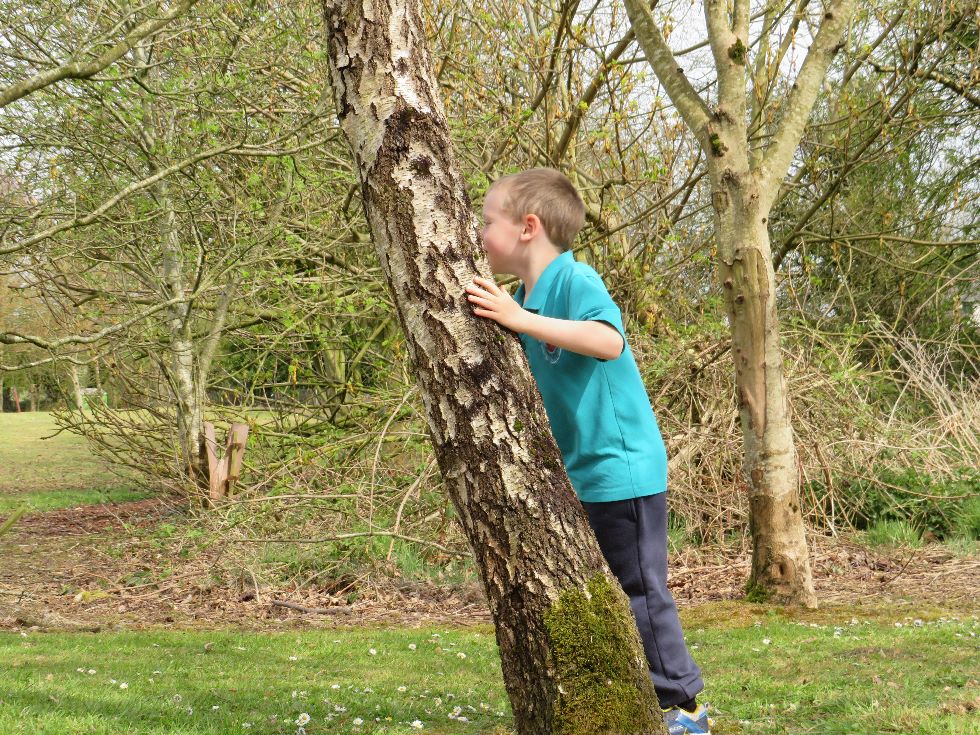 We heard that the weather was going to be really good so we decided to have a picnic.
We had home made buns juice and biscuits for a special treat.
Santas!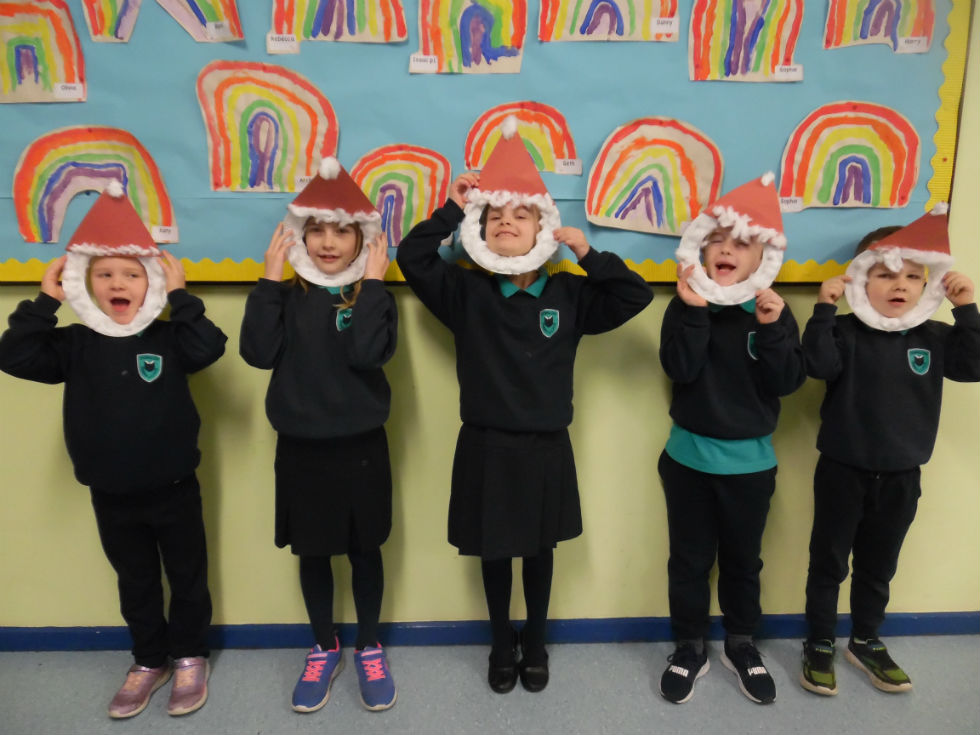 We made Santa masks!
Lots of Santas in school!