Mrs Johnston
Term 2 has commenced.
We have started a very busy term 2, the weeks are flying by. This term our World Around Us topic is Ancient Egypt. We will be exploring all things Egyptian.
In January we will also be finishing our Shared Education Program 'Linen'.
Keep an eye on our page for all the photographs!
PDMU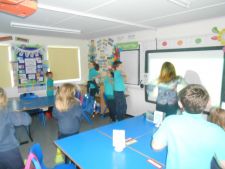 This half term we have had the pleasure of Mrs Jeanie Graham coming into our class every Friday. These PDMU lessons have been great fun and very informative. We have learnt a lot about the dangers of Alcohol, Drugs and Smoking. We have also learnt about peer pressure and the importance of keeping our bodies safe.
Useful Web links for Our Topic
Meet our CLASS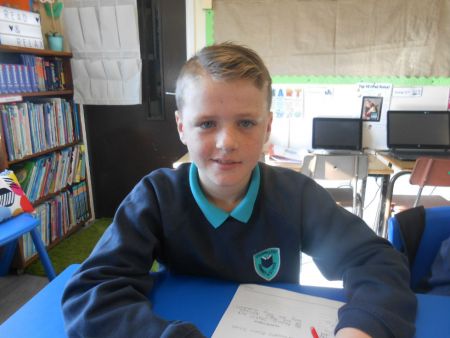 Measuring and Comparing Length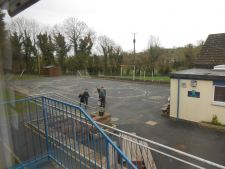 Today we were exploring and reviewing measuring length. We completed a brainstorm of all the knowledge we already know on measuring then we measured 4 objects, a frame, pencil lead, length of our playground and classroom. We had to work in groups to decide which tool to use and then we had to measure.
We then had to compare the units of measure and make sure we could convert between each. It is important for us to remember there are 10mm in 1cm and 100cm in 1m.
Look at us working hard!
Bible Explorer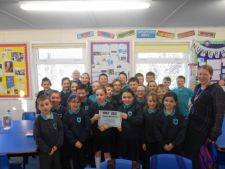 Today we finished our Bible Explorer Program with Jenny McCullough. We walked through the Old Testament. We learnt lots of Bible facts and had great fun.
A big thank you to Jenny for all her hard work.
Sweetie Place Value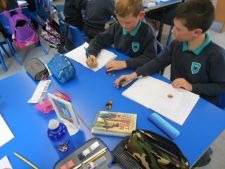 We have been learning about Place Value in Numbers. We know all about Tens of Thousands, Thousands, Hundreds, Tens, Units and Tenths.
To make our learning fun and memorable we used midget gems. We each lifted a handful of sweets and each colour represented a different value.
We loved working out the value and the number we created with our sweets.
Afterwards we loved eating the sweets!
Latest Photographs