Mrs Johnston P5
Welcome back to the start of a new school year! Where did that summer go?
We are all looking forward to a fantastic start to Term 1. This half term our topic is 'Ourselves', it is all about the human body and keeping ourselves healthy.
Keep an eye on our page for all the photographs of us at work!
Useful Web links for Our Topic
Healthy Eating Research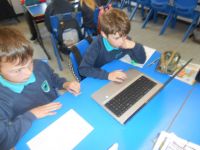 Today we had great fun researching using the iPads and computers to find out as much as we could about Healthy Eating. We are using this information to make our own Healthy Eating leaflets. Today we learnt what we need to include in our leaflets and started to find out facts.
Keep an eye on our page to see our finished leaflets.
Meet our CLASS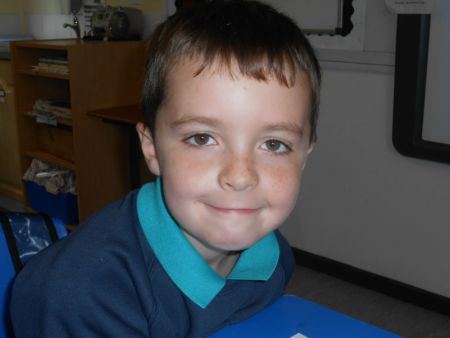 Sweetie Place Value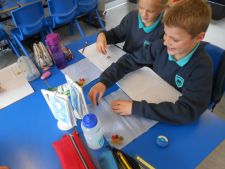 Today we were exploring Number Place Value. We recognised that each number has a value depending upon where it is placed. We were concentrating of 3 and 4 digit numbers. In groups we were given a bag of sweets, each bag contained a mix of colours and each colour has its own value. We had to take it in turns to randomly collect 6 sweets from the bag and work out the number we had created depending upon the amount and colour of sweet. We had great fun and everyone enjoyed making and checking our numbers. It was very hard not to eat the sweets while we worked with them!