Mrs Johnston
Its hard to believe that we are moving into the final few weeks of Term 1. We have been very busy in Primary 5 & 6.
We are really enjoying our 'Shared Education' Project with St Joseph's Primary. The Linen industry was very important in County Armagh and especially in and around Keady. We have been learning about the story of Linen from field to factory. Over the last few weeks of term before Christmas we are going to be learning all about William Kirk and the mills he set up along the Callen River.
We are all working really hard at our Christmas play 'Bah Hum Bug'. We cant wait for everyone to see it on Wednesday 5th December.
Keep an eye on our page for all the photographs!
PDMU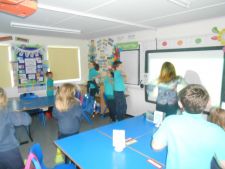 This half term we have had the pleasure of Mrs Jeanie Graham coming into our class every Friday. These PDMU lessons have been great fun and very informative. We have learnt a lot about the dangers of Alcohol, Drugs and Smoking. We have also learnt about peer pressure and the importance of keeping our bodies safe.
Useful Web links for Our Topic
Bible Explorer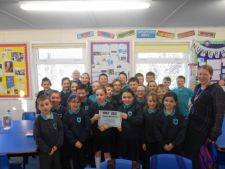 Today we finished our Bible Explorer Program with Jenny McCullough. We walked through the Old Testament. We learnt lots of Bible facts and had great fun.
A big thank you to Jenny for all her hard work.
Shared Education Session 2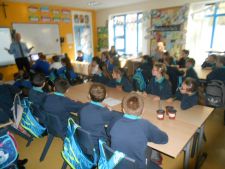 Today we had our second Shared Education session with St Joseph's. It was all about 'Conditions for Growth'. We carried out a science experiment. We planted flax seeds in 3 different pots, one which will get soil, water and sunlight, another that will only get soil and water and another that will get sunlight, soil but no water. We want to see what conditions are needed for growth. We will watch eagerly over the next few weeks to see what appears.
Check out the Photos!
Shared Education Ice Breaker Day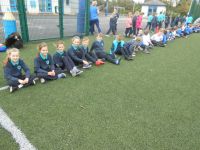 Today we had an Icebreaker session with St Joseph's primary as part of our Shared Education Program. We had great fun with Aaron Nelson fitness instructor. We met lots of new friends by playing team games and taking part in fitness challenges. Well done to Mia who was best girl. Check out our photos!
Shared Education Session 1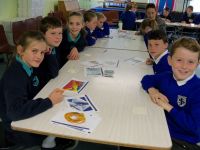 Today we had a fantastic first session of our Shared Education topic on 'Linen'. The boys and girls from St Joseph's visited and we began to explore our topic together. We looked at Flax seeds. We realised how tiny they are and we also explored different ways flax seeds are used, from adding to your porridge or smoothie to growing it and turning it into Linen.
Check out our photos!
Meet our CLASS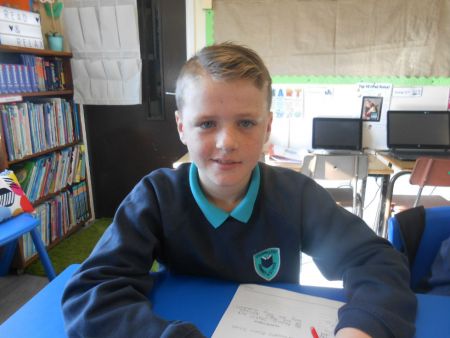 Sweetie Place Value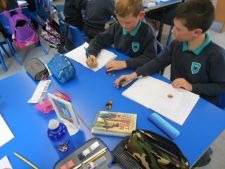 We have been learning about Place Value in Numbers. We know all about Tens of Thousands, Thousands, Hundreds, Tens, Units and Tenths.
To make our learning fun and memorable we used midget gems. We each lifted a handful of sweets and each colour represented a different value.
We loved working out the value and the number we created with our sweets.
Afterwards we loved eating the sweets!
Latest Photographs