Mr Campbell/Mrs Bruce P6-7
Welcome to the P6/7 class page. Look out for information and updates about the hard work we do in class. We will keep you updated on the fun activities we get up to as well 👍
Rugby World Cup 2019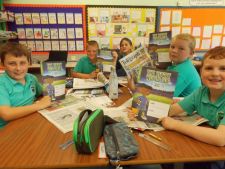 P6-7 are really enjoying our Rugby World Cup project at present, run by the Belfast Telegraph.
This cross-curricular project themed on "The Rugby World Cup 2019" will provide the children with a broad range of activities which will extend their knowledge and spark their interest in learning more about The Rugby World Cup 2019. The project links into 'The World Around Us, in particular with History and Geography. However, it also covers areas of Numeracy, Literacy, UICT, PD&MU, Art & Design, Physical Education and Thinking Skills and Personal Capabilities.
Here you can view some photos!
Natural Disasters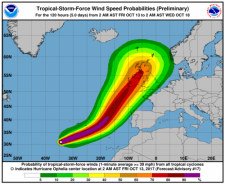 This term, our WAU topic is 'Natural Disasters.' The children will learn about different types of natural disasters, for example, volcanoes, earthquakes, floods and droughts and many more. We will incorporate ICT and complete our own projects later in the term! Keep an eye on the news - this is a very topical subject at the minute!
Week beginning 30.3.20
Spelling Unit 10 - 2 activities per day as usual (Also - Wordsearch Monday & Crossword Tuesday)
Book E 'a-e, e-e, u-e, i-e, o-e'
Book G '-ary, -ery'
Adult to test on Friday
Mental Maths P6&7 (1 column daily)
Time durations
Complete 1 Test in Mental Arithmetic book on Friday
Reading
WELL DONE to everyone who completed quizzes last week - if you didn't manage to complete one, you should definitely do one this week! I'm checking daily :)
Read as normal, complete daily comment. (20 mins minimum) *REMEMBER ONLY 1 QUIZ PER DAY.
Any book is fine, but please encourage children to read at their level - if you wish to know your child's ZPD, please email Mrs Bruce (lbruce595@c2kni.net)
Numeracy & Literacy - 1 activity from each subject per day (use learning structure sent home in Learning Packs to guide you)
Home Learning Packs
P6/7 received Home Learning Packs today (20.3.20). A brief cover sheet is included with a structured learning plan to assist in the coming weeks. Further information will be forwarded to you early next week. In the meantime, please feel free to ask any questions via email - lbruce595@c2kni.net.
Meet our Class!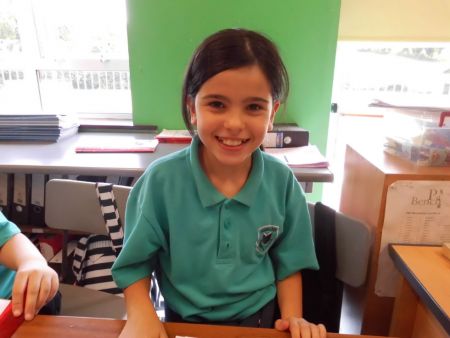 Bible Explorer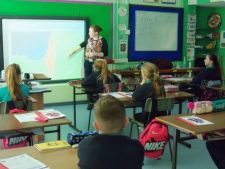 We were delighted to welcome Jenny McCullough back into school recently,to deliver the excellent Bible Explorer program.
Bible explorer is an interactive educational programme for 9-11 year olds to help them understand the big picture of the Bible. We learn hand signs, use music, drama & visuals to learn of the Bible characters and key events of Scripture. We also learn the geography of the holy land and it's amazing how much the children can remember during review at different times throughout the lessons which are over 5 weeks.
Class Displays
Keep up to date with our class displays 😀
Accelerated Reader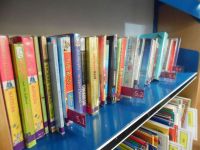 Our accelerated reader program is up and running with lots of books already being read! Lots of books have been added into our library system, labelled, colour coded, covered and sorted into the correct level. All of our books are sorted in an easy to find system which means children can go and independently choose their next book. Keep up all of the fantastic reading as it will really pay off as you move on to High School.
Reading is to the mind what exercise is to the body.
Richard Steele
Latest Photographs
P5 Hockey stars with their certificates