Breakfast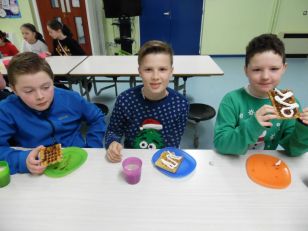 Just before we got off for our Christmas holidays we had a special breakfast club morning. We had delicious hot chocolate, pancakes, waffles and cream. There was also toffee and chocolate sauce to help make the treat even more tasty.
Total Breakfast Information
Breakfast Club begins each morning at 8.15am
Breakfast costs £1.50 per child per morning and we only charge for the first 2 children in a family.
We provide a super variety of cereal, toast, juice, tea, etc each morning and we often have special breakfasts such as, beans on toast, scrammbled eggs, cheese on toast etc. We use 50/50 bread as the healthier option but also regularly have some white and brown bread too. We occasionally toast rolls and pancakes too, so there is always plenty to eat!
From time to time we have special breakfast mornings for different events during the year.
Children are welcome to play after eating breakfast. We have plenty of toys and the Wii is extremely popular too.
Breakfast Club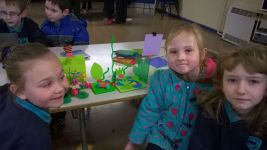 Check out the Shake Up Your Wake Up web site and others!