Cooking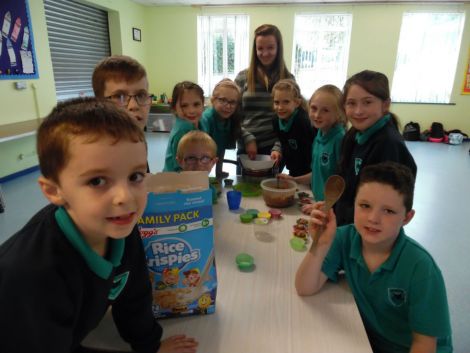 Over the last few weeks a lot of cooking has been happening in ACE Club. The children seem to enjoy these sweet goodies the more chocolatier the better.
We have made muffins, cookies, apple crumble, fifteens and even pizza
Looking forward to hitting the Christmas recipes
Keep an eye out for those cooking dates
ACE Club
Acting out The Three Little Pigs
Planting Tulips and Daffodils
Clay Modelling
In ACE Club we provide a variety of activities from Arts and crafts, cooking, sports, drama, DVD's, Electronic devices, sowing and much more.
This club runs from 3:30 until 4:30pm for just £2
Talk to your friends about the activities you want to do and what days they are coming to get the most fun out of this club. Helen is always open to trying new topics so if you have any please share. Make sure to check the weekly schedule for days and activities.
Here are some pictures from a few of the other activities we have been doing